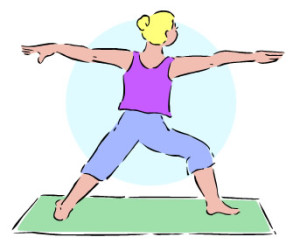 Senior Exercise Group*
at the
Brookston Prairie Township
Public Library

Tuesdays and Fridays
8:30-9:30 a.m.

Men and Women 50+ Come and Join Us
Remember To Ask A Friend

*Release required-pick up at Main Desk
NEW MATERIAL
Adult Audio Books
*The Chance by Robyn Carr
*The Counterfeit Agent by Alex Berenson
Adult Books
* Bone Deep by Randy Wayne White
* Power Play by Danielle Steel
* The Bootlegger by Clive Cussler
* Concealed in Death by J.D. Robb
* Death of a Policeman by M.C. Beaton
* Moving Target by J.A. Jance
* The Chase by Janet Evanovich
Students & Reciprocal Borrowers will receive new blue cards. Please visit Main Desk to find out if you are eligible for the Evergreen Indiana Blue Card.
FRIENDS of the Brookston-Prairie Township Public Library
What do FRIENDS do?
Raise funds to help support library programs, author visits, summer reading, etc.
Volunteer for book sales and other services to the staff.
What do FRIENDS receive?
Special preview to purchase during set up at the Apple-Popcorn Festival book sale.
Personal book purchase discounts through the library.
Annual dues – $5.00
We try to meet 3 to 4 times a year and take on 2 or 3 fund raising projects a year. All funds are used to support our local library.